Archaeological Resources
Miscellaneous archaeological information (Info)
In the course of researching Celtic Coinage of Britain and the articles on this website, a number of unique or unusual documents were located. These have never been published, or are sufficiently obscure to deserve publication.
The purpose of this section is to make these materials available to archaeologists and the wider public. Though not numismatic in nature, they add to the general knowledge available to workers on the coinage.
Annie Playne's Scrapbook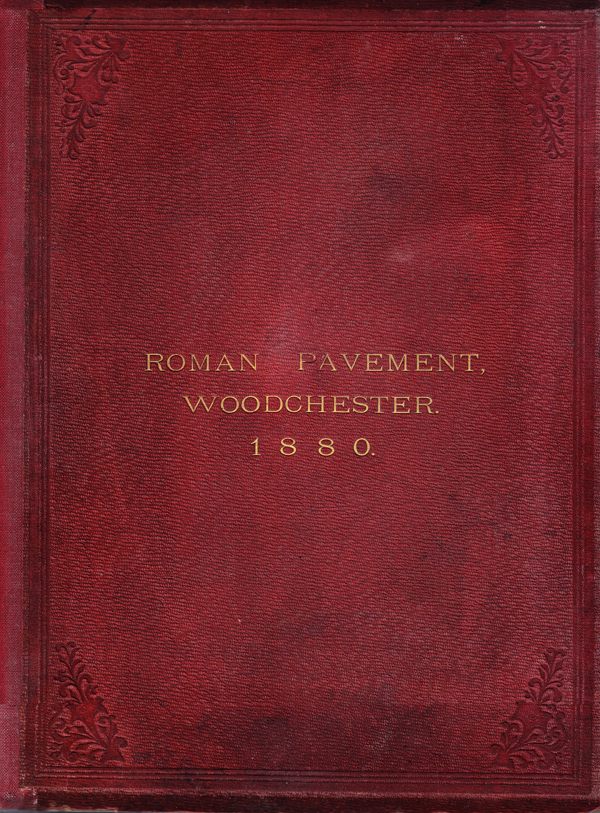 In 1880, the Great Pavement at Woodchester Roman Villa was re-excavated. It was not only placed on public display, but was extensively recorded. The re-excavations were published in the 1880-1881 volume of Transactions of the Bristol & Gloucestershire Archaeological Society.
In the course of the excavations, artists were called upon to record the mosaic. Their work was collected by Annie E. Playne and assembled in a scrapbook. This original site record is publised in an article here.
Click on the photograph of the scrapbook to view the article.
Chedworth Roman Villa 1880s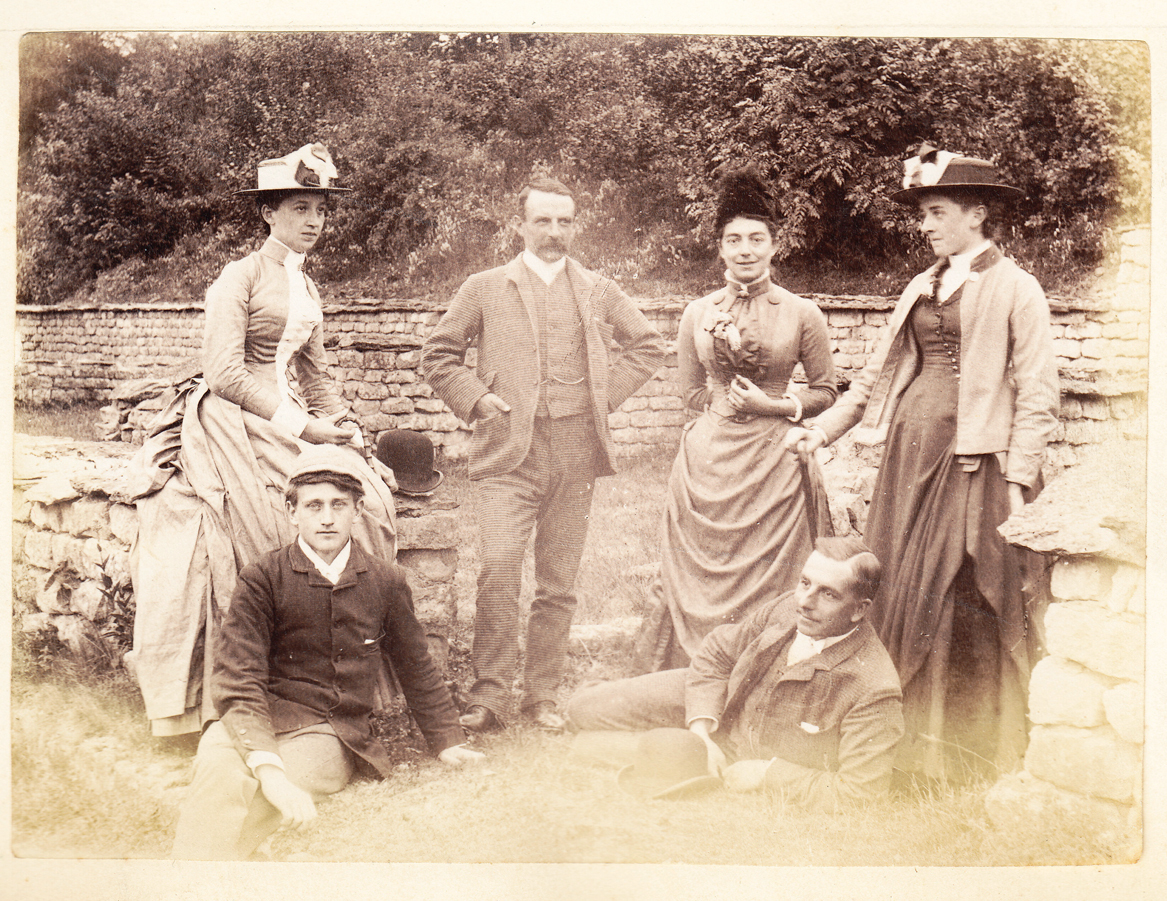 A photographic record of a visit to Chedworth Roman Villa in the 1880s.
Albumen prints.
Click on the photograph to view the article.
Chester Hypocaust Reconstruction Photograph ca. 1865-1890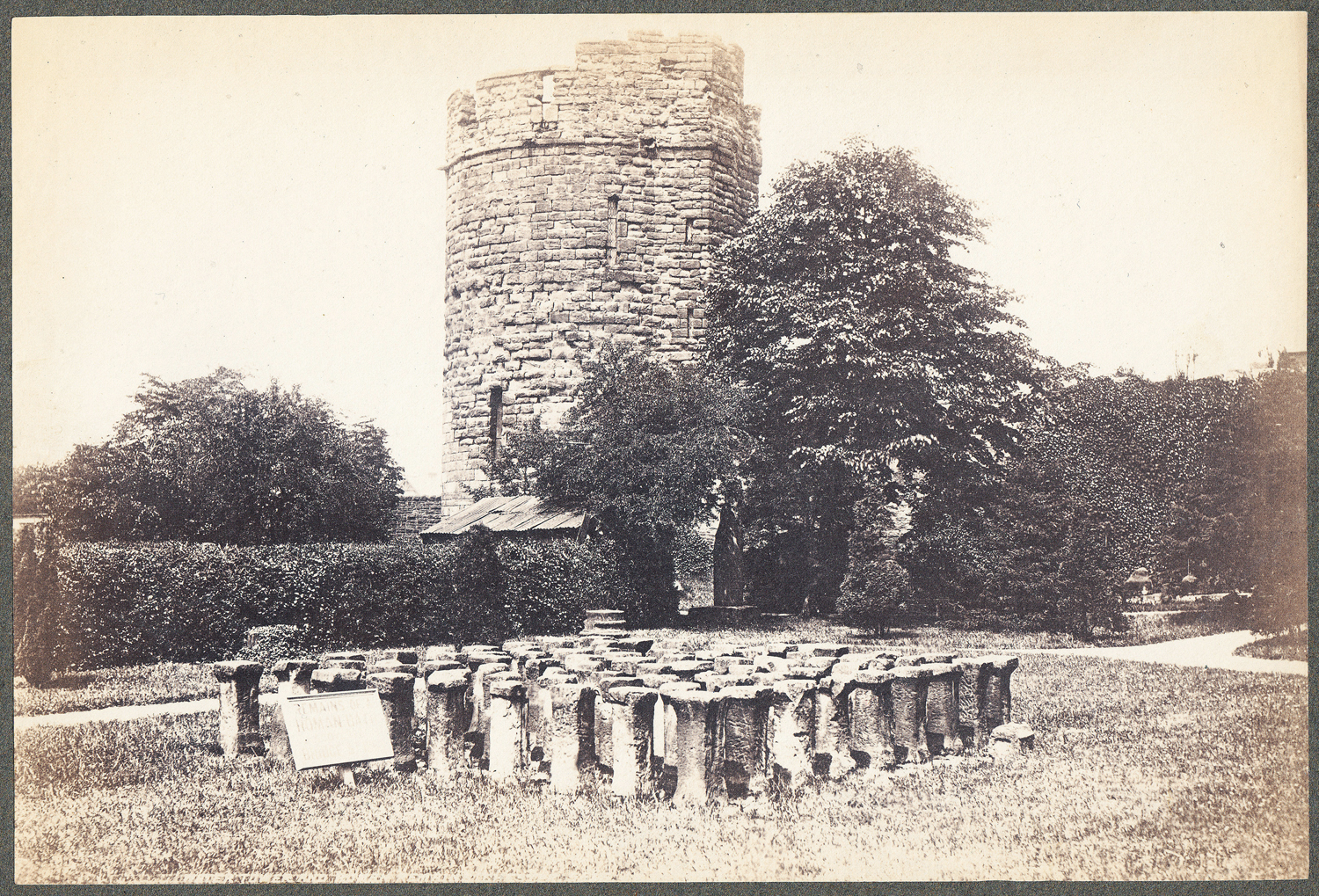 Commercial photographic print by J. Valentine. Roman hypocaust reconstruction near the Chester watertower. Albumen print.
Click on the photograph to view the article.
Frank Haverfield letter 28 oct.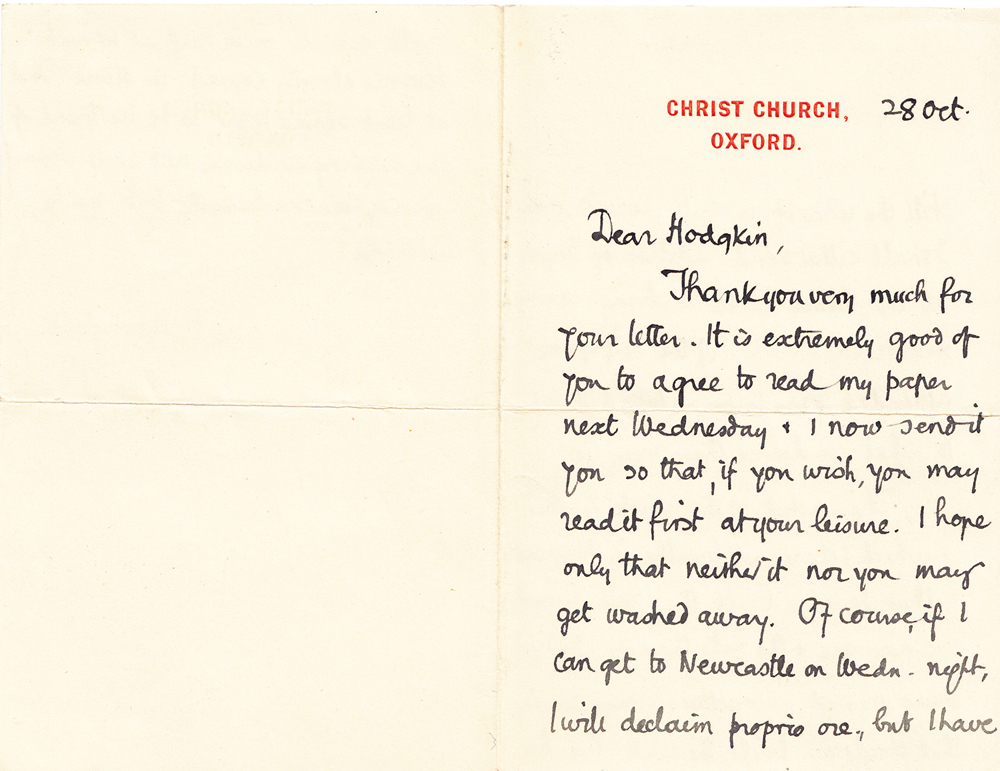 A letter from Frank Haverfield to Thomas Hodgkin discussing the builder of Hadrian's Wall. The letter dates to about 1900.
Click on the photograph to view the article.