Archaeological Resources
Frank Haverfield letter 28 Oct.
Letter discussing the construction of Hadrian's Wall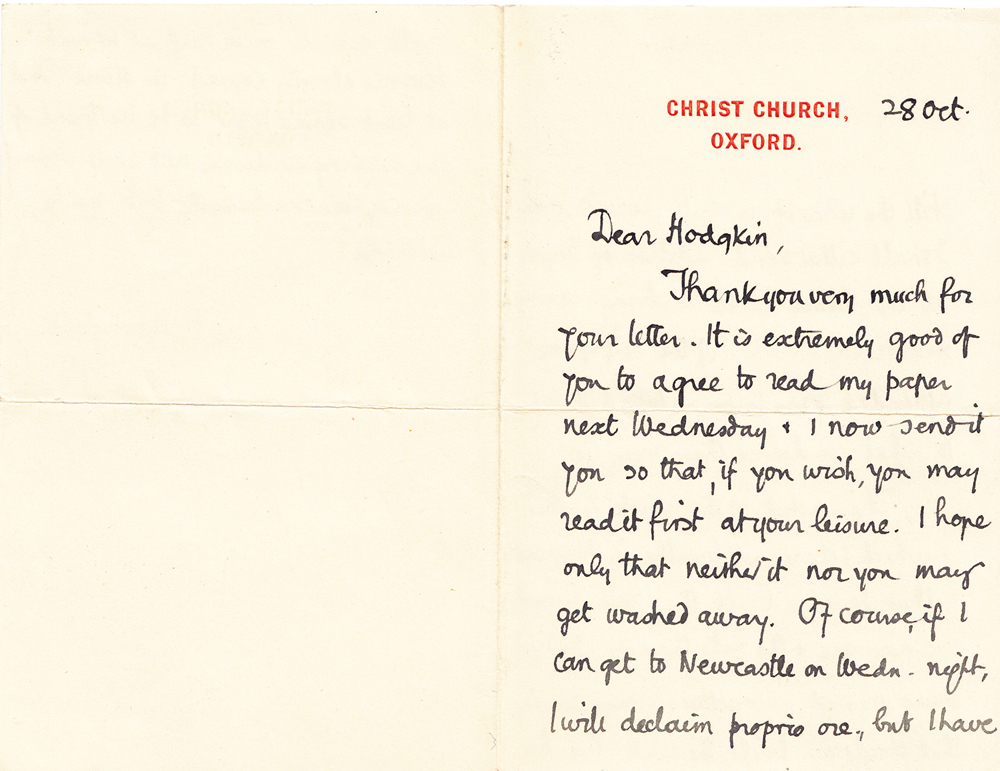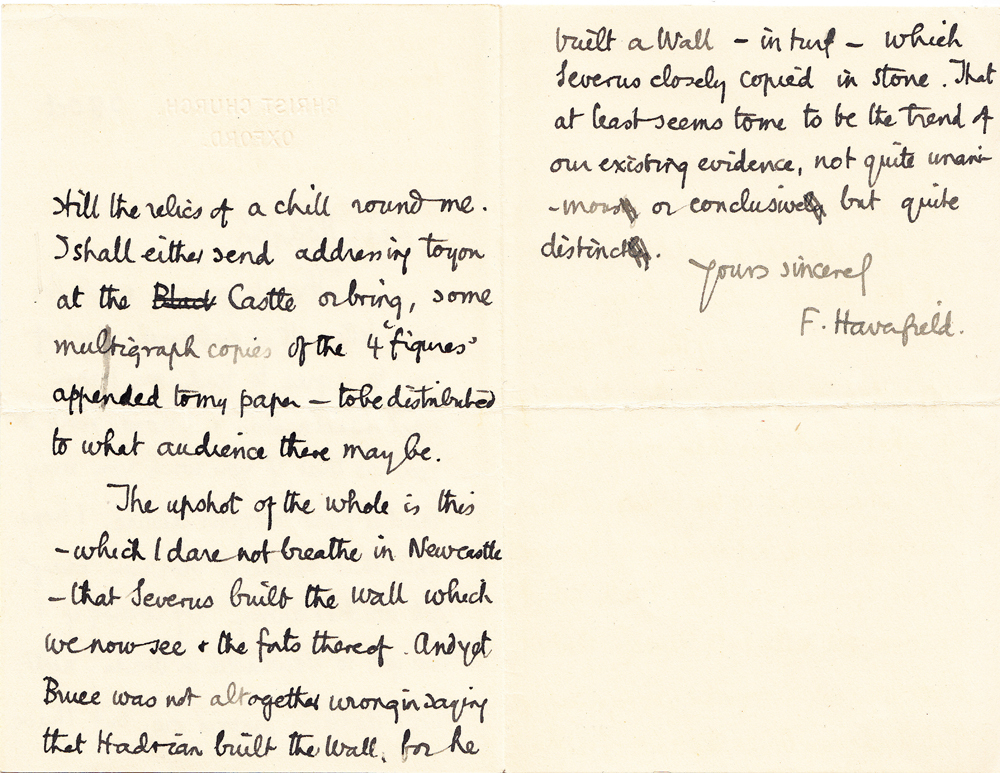 The letter is an ALS (autograph letter signed) from Haverfield to Thomas Hodgkin. It was found in Hodgkin's copy of the third edition of The Roman Wall by J. Collingwood Bruce. The date 28 Oct., probably refers to a year around 1900, because a second latter on the same stationery gives a date of 2 November 1900.
Hodgkin was a late 19th century antiquary working on the Wall. He had extensive contacts with other workers in the field.
The letter speculates about the builder of Hadrian's Wall, a matter still prompting debate at the time.
Haverfield letter transcript:
CHRIST CHURCH, OXFORD.
28 Oct.
Dear Hodgkin,
Thank you very much for your letter. It is extremely good of you to agree to read my paper next Wednesday & I now send it yon so that, if you wish, you may read it first at your leisure. I hope only that neither it nor you may get washed away. Of course, if I can get to Newcastle on Wedn. night, I will declaim proprio ore, but I have still the relics of a chill round me. I shall either send addressing to you at the ("Black" crossed out) Castle or bring, some multigraph copies of the 4 "figures" appended to my paper – to be distributed to what audience there may be.
The upshot of the whole is this – which I dare not breathe in Newcastle – that Severus built the wall which we now see & the facts thereof. And yet Bruce was not altogether wrong in saying that Hadrian built the Wall, for he built a Wall – in turf – which Severus closely copied in stone. That at least seems to me to be the trend of our existing evidence, not quite unanimous ("ly" crossed out) or conclusive ("ly" crossed out) but quite distinct ("ly" crossed out).
Yours sincerely,
F. Haverfield